Higher Quality Materials Means Top-Quality Service
Lonnie and Company is committed to bringing you the best fencing in the North Richland Hills, Texas area by using exceptional products!

We want every fence we build to be constructed with the highest quality materials, and that's why we use superior fencing options from North America's most trusted supplier, Master Halco.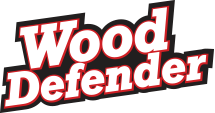 Protect your wood fence with the most trusted, long-lasting oil-based stain and protectant from Wood Defender. Available in many shades to highlight the wood grain and provide UV resistance.

We use the revolutionary PostMaster+ alternative to wood posts and round metal posts. Their innovative design is engineered to last, stands up to high winds, and is backed by a lifetime warranty!